Your private car with driver: a 100% electric Tesla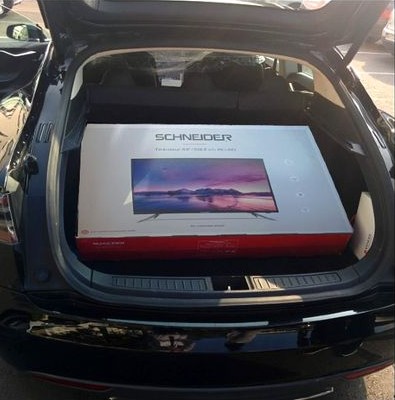 A very pleasant traveller
The Tesla Model S is a high-end electric car built by Tesla Motors.
The Tesla S is a car of exceptional comfort with the bespoke position of the black leather seats, as well as a panoramic sunroof.
The interior space and the working silence make it a real rolling living room in which we see the landscape scroll smoothly.
A reference car in the 100% electric premium range, the Tesla will impress you with its silence on board.
A true luxury limousine, with its comfort, prestige and technology, it will seduce you for your trip.
It has 2 large chests to accommodate all your luggage.
Here are the features of the Tesla Model S:
Motorization
Electric
Category
Sedans
Passenger seats in the back
3
Performance, battery, battery life and consumption
---
85 kWhBatterie usable
400 km (WLTP)Autonomy
Charging
---
AC Accelerated Charge
---
Maximum power. Ac
11 kW – Triphasé
AC Connector
Tesla EU 
DC Fast Charge
---
Maximum power. Dc
150 kW
DC Connector
Tesla EU 
Dimensions and weights
---
Length
4970 mm
Width
1964 mm
Height
1445 mm
Wheelbase
2960 mm
Mini/maxi chest volume.
895 L / 1645 L
Drag coefficient (SCx)
0.56
Empty weight
2215 kg